MENU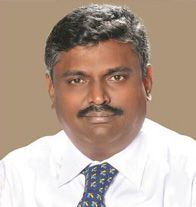 Ms. Sindhuja Mani served as the Architect for the construction of our Sethu Bhaskara Agricultural College and Research Foundation at Karaikudi. The perfection in her work is laudable.
The light and the ventilation of the classrooms provide a conducive atmosphere to learning and teaching. The sprawling area of 1, 75,000 Sq.ft was completed within the stipulated time.
The architecture of our college impresses everyone who visits our Agricultural College and they heartily express their appreciation of the architecture.
"Architecture should speak of its time and place, But yearn for timelessness." - Frank Gehry
Sethu Bhaskara Agricultural College and Research Foundation will stand a true authentication to the above statement and reflect forever our Architect's yearning for the "timelessness" of her work.
Dr.Sethukumanan
Managing Trustee, Sethu Valliammal Educational Trust - Chennai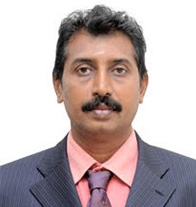 Young and dynamic person heading MS Design House Ms.Sindhuja​ is vibrant in her thoughts and design.
Her modern architectural design for the campus entry arch deserves special mention and the work details she share with the people provides clarity which makes the work progress smooth for completion of projects on time.
Having got impressed with her work we gave our second project, students amenities block and guest house rooms, and she has done a commendable job.
I am sure she will become one of the prominent players in the industry.
Dr.K.Ramakrishnan
Chairman, K.Ramakrishnan Group of Institutions - Trichy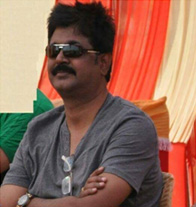 I am associated with MS Design House since the inception of the Company. Two of my Projects designed by Sindhu were amazing and phenomenal. She showed High Level of Professionalism, very good detailing, Better space planning, mesmerizing aesthetics and Timely delivery of drawings.
I, senior vice president of leading real estate Company in India having worked in abroad for 22 years with lot of foreign consultants, I am delighted to confirm that MS Design House proved that Indian professionals have great capabilities, creative in nature within budget, Reliable and better-coordinated drawings, well managed and much deserving projects to client.
Mr.Durai
Managing Director, Sai Homes - Trichy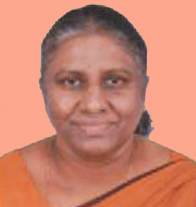 My acquaintance with Ms.Sindhuja Mani started with an introduction of a family friend 15 years back as she started her career.
She designed and built my house in our nursing home campus. Building a house is more difficult than a college, hospital or a commercial complex. It needs a lot of patience to make it perfect to the individual taste. It all depends on the person who is involved, Ms.Sindhuja Mani is the right person for she has good communication skills and she is perfect as a dot. Her involvement and passion in her work are beyond works. She cannot accept any deviation from perfection.
Dr.Gigi Selvan
Annai Velankanni Nursing Home - Palayamkottai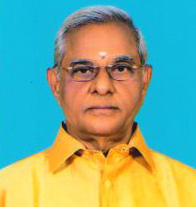 Architect Ms.Sindhuja is very organised and has a very keen eye for details in her drawings and designs. She has answers to all our queries immediately which help us progress work without delay. We are very much happy and comfortable working with her and would love to work together on numerous projects in the future as well.
Mr.A.Natarajan
Chairman, ANS Group - Pudukottai